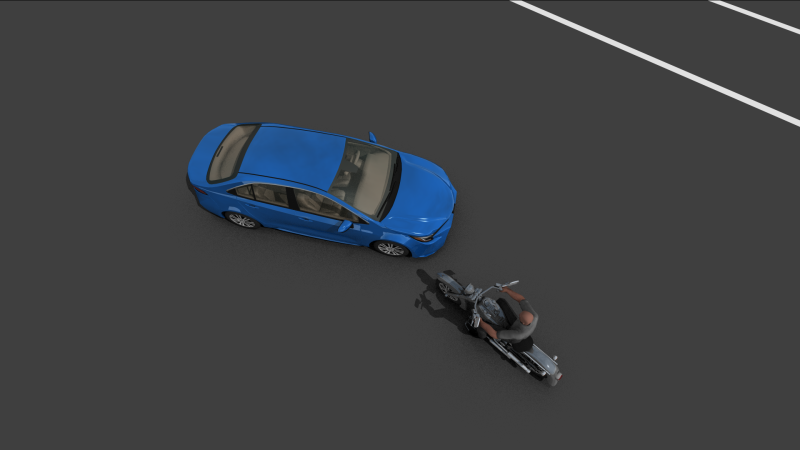 Contact Us For:
Biomechanics of Injury
Collision Dynamics Analysis
Damage Assessment
Forensic Analysis of Operator Medical Records
Forensic Mapping of Physical Evidence
Highway Design & Traffic Control Analysis
Human Factors Forensics
Impact Severity Analysis
Motorcycle Accident Investigations and Reconstructions
Motorcycle Conspicuity Assessment
Motorcycle Crash Kinematics
Operator Visibility/Conspicuity
Site Evidence Mapping
Speed Analysis
In 2006, 11.3% of all accident fatalities were motorcycle riders. In 2006, 4,810 motorcycle riders died in traffic accidents.
From 2002 to 2006, motorcycle deaths increased by 47%.
Motorcyclists are 32 times more likely to die in a traffic accident than passenger vehicle occupants.
Head injury is a leading cause of death in motorcycle crashes.
In 2005, 34% of all motorcycle operators involved in fatal crashes were speeding, compared to 22% of passenger car drivers.
Between 2005 and 2006, motorcycle rider fatalities increased by 5.1 percent...from 4,576 in 2005 to 4,810 in 2006.