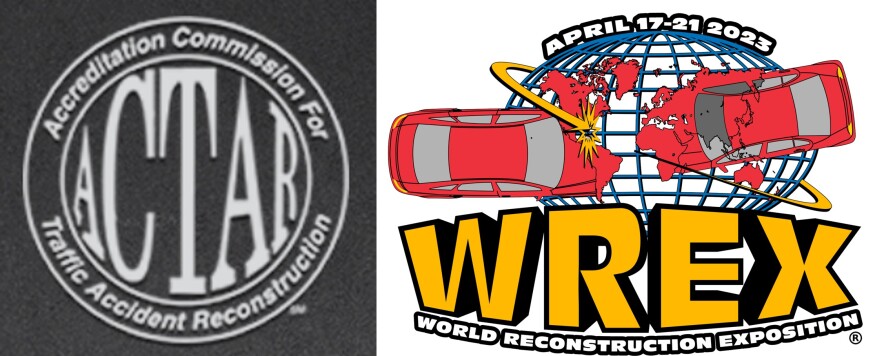 What is ACTAR?
February 20th 2023
Did you know that LISKE's team includes many ACTAR-certified accident reconstructionists? But you may be asking yourself, what exactly is ACTAR? The acronym ACTAR stands for the Accreditation Commission for Traffic Accident Reconstructionists and is the leading accreditation organization for accident reconstruction worldwide.
After initial qualification with required training and experience, ACTAR-certified experts must undergo an extensive examination process to become certified and must maintain their certification through yearly continuing education and training. "ACTAR is recognized in the United States and Canada as an independent accrediting organization for those who work in the field of Accident Investigation and Reconstruction. The weight of this credential can make it easier for an investigator to establish his suitability to present expert witness testimony in the legal system of both countries. ACTAR accreditation is also held by investigators in Australia, Italy, Singapore, and The United Arab Emirates." [1]
When looking for an accident reconstruction expert for your liability and/or personal injury matter, ACTAR should be top of mind in terms of expert credentials.
LISKE's Team of ACTAR-certified Experts are preparing to travel to Orlando, Florida in April 2023 to attend the World Reconstruction Exposition (WREX), which is the premier educational forum for accident investigation professionals in the United States, Canada and around the world [2]. At LISKE, we are committed to staying on top of industry-leading technology and techniques in the field of accident reconstruction. If you have questions about your matter, contact us today!
Why LISKE?
LISKE is an established leader in the field of accident and injury reconstruction with over thirty years of customer trust. We are dedicated to providing a principled and unparalleled customer experience and continue to strive for excellence, acting with integrity, thoroughness, and accountability. The high-level approach we take to each assignment ensures that no element of causation is overlooked, and no stone is left unturned. Our multi-disciplinary team of scientists, engineers, and ACTAR-accredited reconstruction experts prepare a comprehensive, objective, science-based analysis of each accident, powered by next-generation technology. A LISKE accident and injury reconstruction provides a foundational pillar you can count on, whether as a building block to causation, or in the rebuttal to an unacceptable, misinformed, and overreached opposition conclusion. Plan your litigation strategy and achieve the best resolution for your client with LISKE Accident and Injury Experts.
[1] https://actar.org/accreditation/about