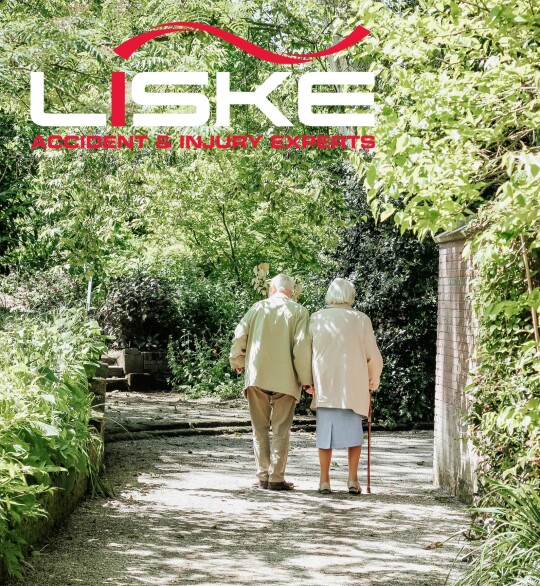 What Are The Implications From A Loss Of Balance In Older Adults? - Hip Fractures
May 30th 2022
In a follow-up to our previous blog, regarding traumatic brain injuries and falls in older adults, another serious injury which can occur as a result of a fall are hip fractures. In older adults, a hip fracture has been associated with more than a 2-fold increase in the likelihood of death, a 4-fold increase in the likelihood of requiring care in a long-term nursing facility and a 2-fold increase in the probability of entering a low-income socio-economic status [1].
Not surprisingly, the risk of a hip fracture is associated with the dynamics of the fall, where hip fracture risk has been shown to be increased 3.3-fold for older adult females who fell sideways. Additionally, hip fracture risk in older adult females also increased about 30-fold when landing on or near the hip [2]. For males, a sideways directed fall increased hip-fracture risk by 3.2-fold, whereas hitting or landing on the hip and or thigh increased the risk of hip fracture by almost 50-fold [3].
It has been reported that a fall sustained to the side is an important and independent risk factor for sustaining a hip fracture in older adults [4], but not all impacts to the side of the body are due to sideways-directed falls. The odds of hip impact after a fall have been found to be 4.2 to 7.9-fold greater for falls that were initially directed forwards or sideways compared to falls directed backwards or straight down [5].
Due to the serious implications of hip fractures in older adults, many researchers have studied possible interventions to reduce the likelihood of experiencing a fall or sustaining a hip fracture when a fall does occur. Interventions researched include exercise programs, balance training programs, commercially available hip protectors or compliant flooring designed to attenuate force when one falls onto it (but remain rigid during activities of daily living).
If you would like to learn more about this topic, contact us today to speak with one of our LISKE Team Experts who have studied this topic extensively.
Why LISKE?
LISKE is an established leader in the field of accident and injury reconstruction with over thirty years of customer trust. We are dedicated to providing a principled and unparalleled customer experience and continue to strive for excellence, acting with integrity, thoroughness, and accountability. The high-level approach we take to each assignment ensures that no element of causation is overlooked, and no stone is left unturned. Our multi-disciplined team of scientists, engineers, and ACTAR accredited reconstruction experts prepare a comprehensive, objective, science-based analysis of each accident, powered by next-generation technology. A LISKE accident and injury reconstruction provides a foundational pillar you can count on, whether as a building block to causation, or in the rebuttal to an unacceptable, misinformed, and overreached opposition conclusion. Plan your litigation strategy and achieve the best resolution for your client with LISKE Accident and Injury Experts.
[1] Tajeu GS, Delzell E, Smith W, Arora T, Curtis JR, Saag KG, Morrisey MA, Yun H, Kilgore ML. Death, debility, and destitution following hip fracture. J Gerontol A Biol Sci Med Sci. 2014 Mar;69(3):346-53. doi: 10.1093/gerona/glt105. Epub 2013 Jul 19. PMID: 23873945; PMCID: PMC3976138.
[2] Nevitt MC, Cummings SR. Type of fall and risk of hip and wrist fractures: the study of osteoporotic fractures. The Study of Osteoporotic Fractures Research Group. J Am Geriatr Soc. 1993 Nov;41(11):1226-34. doi: 10.1111/j.1532-5415.1993.tb07307.x. PMID: 8227898.
[3] Schwartz AV, Kelsey JL, Sidney S, Grisso JA. Characteristics of falls and risk of hip fracture in elderly men. Osteoporos Int. 1998;8(3):240-6. doi: 10.1007/s001980050060. PMID: 9797908.
[4] Greenspan SL, Myers ER, Kiel DP, Parker RA, Hayes WC, Resnick NM. Fall direction, bone mineral density, and function: risk factors for hip fracture in frail nursing home elderly. Am J Med. 1998 Jun;104(6):539-45. doi: 10.1016/s0002-9343(98)00115-6. PMID: 9674716.
[5] Yang Y, Mackey DC, Liu-Ambrose T, Feldman F, Robinovitch SN. Risk factors for hip impact during real-life falls captured on video in long-term care. Osteoporos Int. 2016 Feb;27(2):537-47. doi: 10.1007/s00198-015-3268-x. Epub 2015 Aug 8. PMID: 26252977.