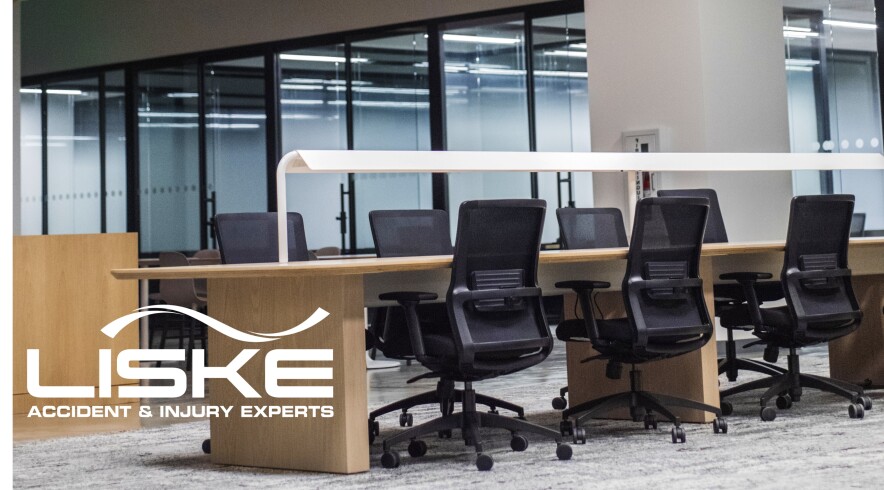 Premise Liability Factors - Office Chairs
February 13th 2023
One of the most commonly used pieces of furniture we interact with in our daily life is our office chairs. These chairs typically have wheels and are usually in some sort of 5-wheel arrangement. Despite the fact many of us use these chairs daily, accidents can and do happen. Below is a list of items a forensic examiner should look for when conducting a chair examination after an accident, such as a fall.
The weight capacity should be documented. Many chairs can support up to 250 lbs, but this should not be assumed. Find the proper documentation to confirm this value.
The chair controls must be tested to ensure that all moving parts move smoothly and easily through their entire range. Seat controls include: seat height, seat angle, seat depth, backrest angle, backrest height, armrest height, and armrest angle.
The chair reclining tension should be examined, if the tension is too low, the chair may tip over backward. This is usually adjustable.
The tightness of the backrest, seat, and armrests should be assessed.
The wheels should also be examined for any deformities, and to make sure they spin without sticking and squeaking. Does the chair roll easily?
The examiner should also look for and document loose or missing screws. Visible cracks and damage should also be documented.
Of course, the above is not an exhaustive list, but simply a starting point when examining a chair that has been involved in a premise accident, typically a fall. If you have questions about your premise accident and/or injury matter, contact us today.
Why LISKE
LISKE is an established leader in the field of accident and injury reconstruction with over thirty years of customer trust. We are dedicated to providing a principled and unparalleled customer experience and continue to strive for excellence, acting with integrity, thoroughness, and accountability. The high-level approach we take to each assignment ensures that no element of causation is overlooked, and no stone is left unturned. Our multi-disciplined team of scientists, engineers, and ACTAR-accredited reconstruction experts prepare a comprehensive, objective, science-based analysis of each accident, powered by next-generation technology. A LISKE accident and injury reconstruction provides a foundational pillar you can count on, whether as a building block to causation, or in the rebuttal to an unacceptable, misinformed, and overreached opposition conclusion. Plan your litigation strategy and achieve the best resolution for your client with LISKE Accident and Injury Experts.