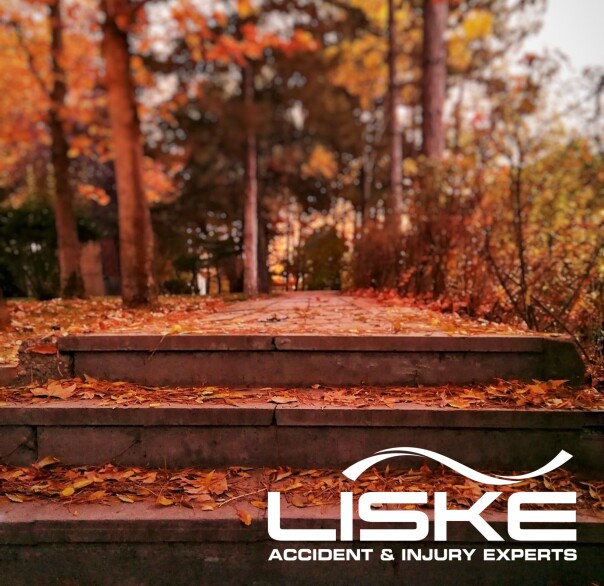 Premise Liability Factors - Hidden Drop-Down Hazards
October 24th 2022
Premise accidents can occur almost anywhere and involve a wide range of built structures – from stairs to speed bumps, to uneven sidewalks. One additional area where falls may occur is hidden drop-down hazards. Examples of these types of hazards are retaining walls, or a single step where there is no warning of the impending change in height of the walking surface.
Our Human Factors and Premise Liability teams are very experienced in investigating drop-down hazard falls. Regardless of whether the accident occurs inside or outside, there are multiple factors that need to be considered. Note, the below is not an exhaustive list.
Lighting should be considered, particularly if the accident occurred outside during dusk, dawn, night conditions, or inside in an area not well illuminated by natural light. A light meter is an important tool for these measurements. If the drop-down hazard occurs outdoors, where is the nearest lighting source, and does it provide sufficient illumination of the subject source. Investigators should also always inquire if the lighting has been modified after a subject accident.
Additionally, if the accident occurred outside, during dusk, dawn, night conditions, efforts should be made to conduct a site examination under similar meteorological conditions (e.g., moon and twilight phasing). Insufficient lighting would have an adverse effect on a person's ability to detect, perceive, and react to the drop-down hazard.
When there is a drop-down hazard, the examiner must also assess where the hazard is accompanied by the appropriate warnings, signs and/or markings to identify the hazard to pedestrians. The contrast conspicuity of the drop-down hazard is also very import, that is a hazard with little to no contrast conspicuity will mean that the hazard is not easily distinguishable from the background. Additionally, guardrails/barriers should also be considered when the drop-down hazard is large, such as in the case of an outdoor retaining wall in a location frequented by pedestrians.
Ideally, all hazards would be designed out from the very beginning; however, this is not always possible. In such cases, drop down hazards should be eliminated, controlled, or warned out as necessary. Note, warning out is the least effective level of control.
If you have any questions about drop-down hazards or would like to talk to one of our Team Experts, contact us today.
Why LISKE?
LISKE is an established leader in the field of accident and injury reconstruction with over thirty years of customer trust. We are dedicated to providing a principled and unparalleled customer experience and continue to strive for excellence, acting with integrity, thoroughness, and accountability. The high-level approach we take to each assignment ensures that no element of causation is overlooked, and no stone is left unturned. Our multi-disciplined team of scientists, engineers, and ACTAR accredited reconstruction experts prepare a comprehensive, objective, science-based analysis of each accident, powered by next-generation technology. A LISKE accident and injury reconstruction provides a foundational pillar you can count on, whether as a building block to causation, or in the rebuttal to an unacceptable, misinformed, and overreached opposition conclusion. Plan your litigation strategy and achieve the best resolution for your client with LISKE Accident and Injury Experts.