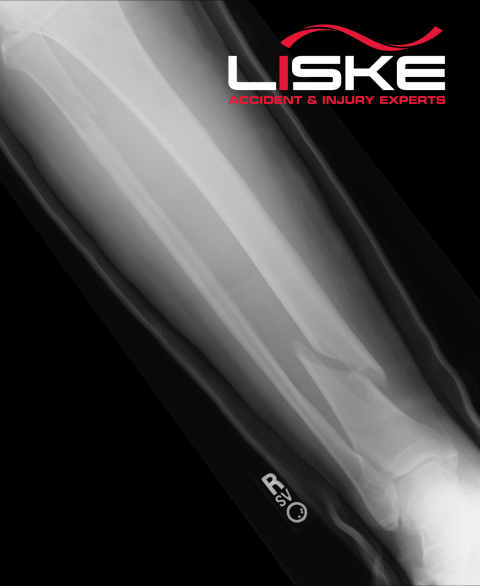 How to Prevent Unintentional Injuries?
October 22nd 2021
Unintentional Injuries in the United States
According to the Centers for Disease Control and Prevention (CDC), each year, 39.5 million Americans visit a doctor because of an unintentional injury, and 24.5 million go to emergency departments due to unintentional injuries. In 2019, 173,040 deaths occurred because of these injuries [1], which is the third leading cause of death in the U.S [2]. Adults under the age of 45 are more likely to die from an injury than from any other cause [3].
The deaths due to unintentional injuries can be broken down as follows [1]:
65, 773 due to unintentional poisoning.
39, 433 deaths because of unintentional falls.
37, 595 due to motor vehicle accidents.
32, 239 deaths caused by other unintentional accidents (causes not specified by the CDC).
Unintentional Injuries in Canada
Like U.S citizens and residents, millions of Canadians experience unintentional injuries each year. The 2015 Canadian Community Health Survey found that, from 2009-2010, 15% of the adult (12 years of age and older) Canadian population suffered an unintentional injury, which totalled 4.27 million individuals. Additionally, 2.29 million of these individuals sought medical attention for their injuries, and a little over 1 million visited an emergency department for treatment [4].
Young adults (aged 12-19) were at the highest risk of injury, with 27% of that age group suffering an injury [3]. Two-thirds of the injuries were linked to sports [3].
The survey further revealed that falls were the most common cause of unintentional injuries, particularly among seniors, causing 63% of injuries among that age group [3], whereas workplace injuries were most common in working-age adults [3]. Workers with jobs in trade, transport, and equipment operation were the most at risk [3].
The survey reported that most of the injuries sustained were mild; however, older adults are at a greater risk of sustaining fractures (26% vs 14% in working-age adults) [3]. On the other hand, working-age adults are the greatest risk of sustaining head injuries, which can leave severe and lasting consequences. A total of 98, 440 Canadians sustained head injuries between 2009 and 2010 [3].
Overall, death due to unintentional injury was the third leading cause of death in Canada in 2019, with 13,746 fatalities [5].
How to Reduce the Chances of an Unintentional Injury?
Harvard Health offers the following suggestions for reducing the chances of getting unintentionally injured:
To reduce the incidence of falls [3]:
Build your core strength through exercise.
Have your vision regularly checked (poor visual depth perception can cause falls).
Remove hazards from your home or workplace (e.g., loose rugs).
To reduce the chances of an accidental poisoning [3]:
Take your medication exactly as prescribed by your doctor.
Check for drug interactions and be sure to tell your doctor about all the medication that you are taking.
Avoid alcohol while taking certain medications.
To reduce the risk of sustaining injuries in a motor vehicle accident [3]:
Have your vision regularly checked.
Ensure your vehicle is in good condition (e.g., tires are properly inflated).
Do not use your phone while driving or while crossing the road as a pedestrian.
Why LISKE?
For over 30 years, LISKE Accident & Injury Experts has built a successful history of customer trust and fulfillment.
The strength of LISKE value lies in the depth of our unique expert pool: diverse in backgrounds, education and professional experiences, forming the core LISKE team of forensic experts, powered by next generation technology. Our forensic expert services span the accident and injury spectrum – liability assessment, forensic investigations, accident reconstruction, forensic expert reports, discovery and motions, preparation for mediation, arbitration, and trial expert witness testimony.
LISKE has helped your competitors unlock value in the settlement of auto, property and casualty disputes. Why not let us help you?
[1] https://www.cdc.gov/nchs/fastats/accidental-injury.htm
[2] https://wonder.cdc.gov/controller/datarequest/D76;jsessionid=7DDB0120C39CE8A1E41420AA1C9B
[3] https://www.health.harvard.edu/how-to-reduce-your-risk-of-accidents
[4] https://www150.statcan.gc.ca/n1/pub/82-624-x/2011001/article/11506-eng.htm
[5] https://www150.statcan.gc.ca/t1/tbl1/en/tv.action?pid=1310039401