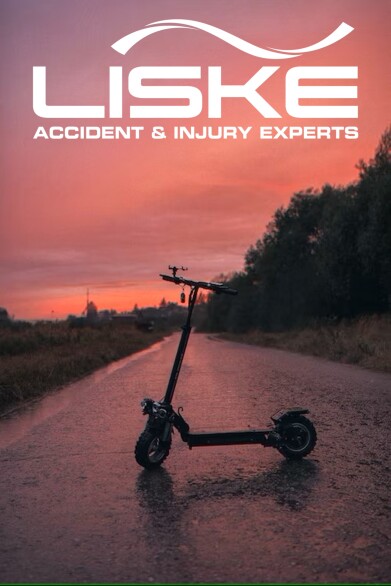 E-Scooter Safety - Safety Tips for Riders
June 19th 2023
Introduction:
Electric scooters, also known as e-scooters, have rapidly gained popularity as a convenient and eco-friendly mode of transportation in urban areas. These compact and agile vehicles offer an alternative to traditional means of commuting, promoting reduced traffic congestion and lower carbon emissions. However, the growing prevalence of e-scooters has raised concerns about safety for riders and pedestrians alike. To ensure the widespread adoption of e-scooters as a safe mode of transport, it is crucial to prioritize and implement effective safety measures. This blog will delve into some essential aspects of e-scooter safety and explore practical ways to enhance it.
One of the primary concerns related to e-scooter safety is the risk of accidents and injuries. Studies have revealed that the head, upper extremities and lower extremities are particularly vulnerable in e-scooter falls or collisions, while injuries to the chest and abdomen are less common. Low rates of helmet use among electric scooter users were noted in several studies [1]. Therefore, it is essential for e-scooter users to prioritize safety. The Consumer Product Safety Commission recommends the following tips [2]:
Wear a helmet.
Check for damage.
Test the brakes.
Alert others and be seen.
Watch out for obstacles.
Keep both hands on the handlebars.
Slow down and lean back when you have to ride over bumps.
Ride solo.
Do not operate under the influence of alcohol or drugs.
Avoid distractions while riding.
No stunts.
Follow all manufacturer directions.
Park correctly.
Report any/all problems.
E-scooters have the potential to revolutionize urban mobility, but their widespread adoption must go hand in hand with a focus on safety. It is crucial for all stakeholders, including e-scooter users, manufacturers, and municipalities, to work collaboratively in enhancing e-scooter safety and realizing the full potential of this innovative mode of transport.
Why LISKE?
LISKE is an established leader in the field of accident and injury reconstruction with over thirty years of customer trust. We are dedicated to providing a principled and unparalleled customer experience and continue to strive for excellence, acting with integrity, thoroughness, and accountability. The high-level approach we take to each assignment ensures that no element of causation is overlooked, and no stone is left unturned. Our multi-disciplined team of scientists, engineers, and ACTAR-accredited reconstruction experts prepare a comprehensive, objective, science-based analysis of each accident, powered by next-generation technology. A LISKE accident and injury reconstruction provides a foundational pillar you can count on, whether as a building block to causation, or in the rebuttal to an unacceptable, misinformed, and overreached opposition conclusion. Plan your litigation strategy and achieve the best resolution for your client with LISKE Accident and Injury Experts.
References:
[1] Toofany M, Mohsenian S, Shum LK, Chan H, Brubacher JR. Injury patterns and circumstances associated with electric scooter collisions: a scoping review. Inj Prev. 2021 Oct;27(5):490-499. doi: 10.1136/injuryprev-2020-044085.
[2] CPSC Safety Alert: Electric-Powered Scooters. https://www.cpsc.gov/s3fs-public/eScooter_SafetyAlert_v4.pdf?VersionId=NBDQrwkMdX00QHHDG90nfRsoAO8nEdQx