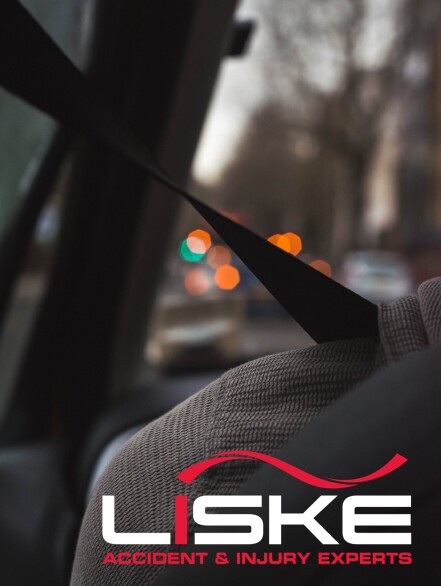 Did You Know? - NHTSA Kicks Off 2023 Click It or Ticket Campaign to Reduce Traffic Fatalities
May 22nd 2023
In a press release May 16, 2023, the National Highway Traffic Safety Administration (NHTSA) announced the kickoff of its 2023 Click It or Ticket Campaign. The goal is to encourage all drivers to use their seatbelt every time they get into their vehicle, and further increase public awareness that wearing your seatbelt can save your life.
According to NHTSA, State and local law enforcement agencies nationwide will work together during a heightened enforcement period from May 22 through June 4 to protect drivers and passengers from the risks associated with riding in a vehicle unbelted [1].
The Occupant Protection Traffic Safety report released by NHTSA shows that drivers and passengers of pickup trucks have had the highest percentage of unrestrained fatalities across all vehicle types for almost 20 years. In 2021, 60% and 64% of pickup truck drivers and passengers respectively who were killed in crashed were not wearing a seatbelt [2].
Additionally, passenger vehicle occupant fatalities from 2018 to 2021 have increased every year. In 2018, there were 9,545 unrestrained fatalities, while in 2021 there were 11,813 unrestrained fatalities.
Lastly, a greater percentage of unrestrained fatalities occur at night than during the day. In 2021, 57% of people who died in nighttime crashes were unrestrained, while 43% of people who died in daytime crashes were unrestrained [2].
Why LISKE?
LISKE is an established leader in the field of accident and injury reconstruction with over thirty years of customer trust. We are dedicated to providing a principled and unparalleled customer experience and continue to strive for excellence, acting with integrity, thoroughness, and accountability. The high-level approach we take to each assignment ensures that no element of causation is overlooked, and no stone is left unturned. Our multi-disciplined team of scientists, engineers, and ACTAR-accredited reconstruction experts prepare a comprehensive, objective, science-based analysis of each accident, powered by next-generation technology. A LISKE accident and injury reconstruction provides a foundational pillar you can count on, whether as a building block to causation, or in the rebuttal to an unacceptable, misinformed, and overreached opposition conclusion. Plan your litigation strategy and achieve the best resolution for your client with LISKE Accident and Injury Experts.
References
[1] https://www.nhtsa.gov/press-releases/click-it-ticket-seat-belts
[2] https://crashstats.nhtsa.dot.gov/Api/Public/ViewPublication/813449