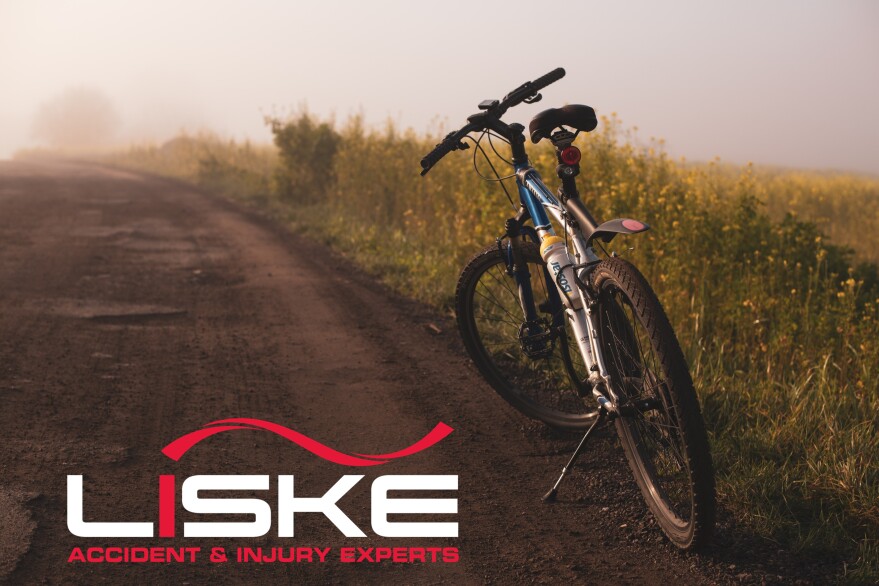 Did You Know? - Bicycle and Bicycle Accessories Spending Has Grown 620% from 2020 to 2023
May 29th 2023
With June almost here, it is time to get outside and enjoy the sunshine, and it could be another big year for the bicycle industry. It is no secret that the COVID pandemic resulted in many people finding different ways to exercise and enjoy the outdoors. However, did you know that from March 2020 to March 2023, bike spending has increased a massive 620%, adjusted for inflation. Additionally, in the last year, total national household expenditures on bicycles and accessories have remained around $8.0 billion per month (adjusted for inflation) [1].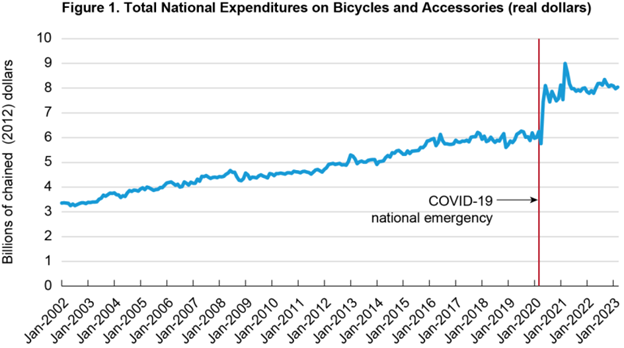 [1].
The Bureau of Transportation Statistics also reported that due to the increased demand for bicycles, there has also been in increase in the imports of bicycles. The total value of non-motorized bicycles imported increased from 0.5 million in March 2020 to 1.0 billion in February 2023 (this was adjusted for inflation) [1].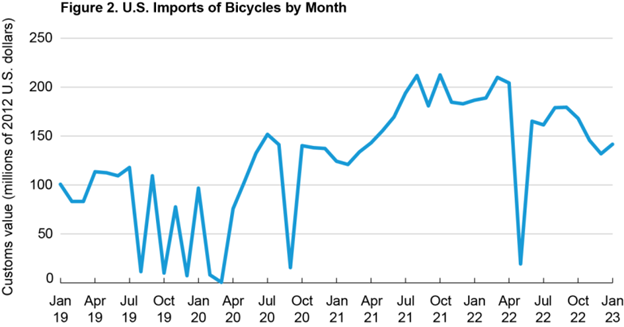 [1].
As such, with the summer weather almost here in most of the United States and Canada, bicycle riders are reminded to take all the necessary safety precautions before going out on their bicycle, including abiding by the rules of the road. Additionally, motorists are reminded to be vigilant in looking for cyclists, and to share the road.
Why LISKE?
LISKE is an established leader in the field of accident and injury reconstruction with over thirty years of customer trust. We are dedicated to providing a principled and unparalleled customer experience and continue to strive for excellence, acting with integrity, thoroughness, and accountability. The high-level approach we take to each assignment ensures that no element of causation is overlooked, and no stone is left unturned. Our multi-disciplined team of scientists, engineers, and ACTAR-accredited reconstruction experts prepare a comprehensive, objective, science-based analysis of each accident, powered by next-generation technology. A LISKE accident and injury reconstruction provides a foundational pillar you can count on, whether as a building block to causation, or in the rebuttal to an unacceptable, misinformed, and overreached opposition conclusion. Plan your litigation strategy and achieve the best resolution for your client with LISKE Accident and Injury Experts.
References
[1] https://www.bts.gov/data-spotlight/notable-bike-work-week-national-spending-bicycles-and-accessories-grew-620-march