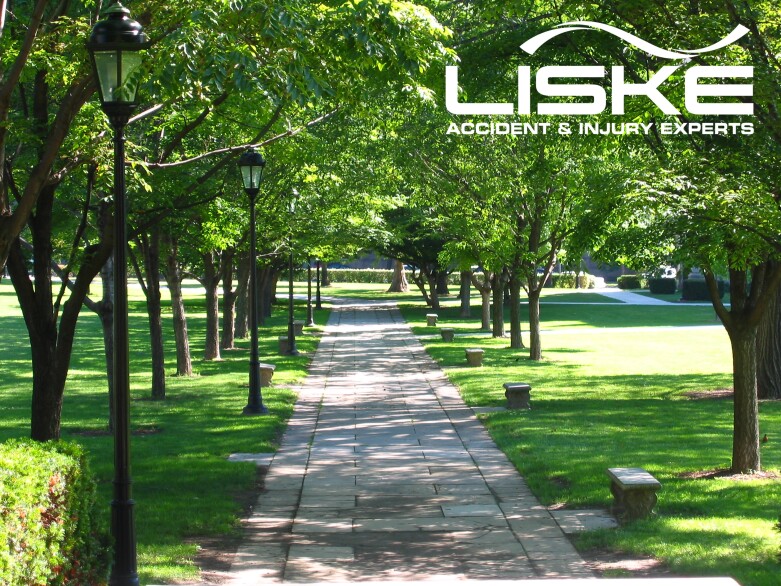 Did You Know? Hidden Hazards Associated with Common Landscaping Practices
August 15th 2022
According to the Professional Safety Journal landscape edging is a cause of injuries to pedestrians as a result of tripping or lacerations due to the sharp edging sometimes protruding from the ground.
Sidewalks and edging related falls are also a major cause of occupational injuries for courier and delivery related occupations. Based on 2020 estimates, 18,730 couriers and messengers, in addition to 334,810 postal service mail carriers are working in the United States. Landscape edging has been determined to be the causative factor in many sidewalk falls. Injuries from these falls often include lacerations and fracture injuries, with the age groups associated with the highest injury rates being the toddler through late teens age range, and the over 65 age group [1].
For the effective design of pedestrian friendly walkways, we must recognize and consider the biomechanical aspects of walking, which include toe-off, the swing-phase and heel contact/strike. Trip hazards are predominant during the swing phase, as the leg and foot are moving through the air, and off of the ground. Furthermore, when designing a walkway, we must also remember that sometimes sidewalks are not the fastest or most comfortable route for a pedestrian to reach their destination, and sometimes a pedestrian may travel off the sidewalk creating their own path [1]. Therefore, the potential hazards associated with possible 'alternate routes' should be considered when possible.
Permanent landscape edging comes in many different forms including steel, aluminum, plastic, wood, concrete, brick, natural stone, and composites. If metal is desired, rubber edge guards can be used to help protect pedestrians from the sharp top of the metal (lacerations, contusions, and burns). Edging can also be installed flush with the surface of the walkway, which will help reduce the risk of trips [1].
If you would like to learn more about these topics, contact us today to speak to one of our LISKE team members, which include Architects, Human Factors experts and Injury Biomechanics expert.
Why LISKE?
LISKE is an established leader in the field of accident and injury reconstruction with over thirty years of customer trust. We are dedicated to providing a principled and unparalleled customer experience and continue to strive for excellence, acting with integrity, thoroughness, and accountability. The high-level approach we take to each assignment ensures that no element of causation is overlooked, and no stone is left unturned. Our multi-disciplined team of scientists, engineers, and ACTAR accredited reconstruction experts prepare a comprehensive, objective, science-based analysis of each accident, powered by next-generation technology. A LISKE accident and injury reconstruction provides a foundational pillar you can count on, whether as a building block to causation, or in the rebuttal to an unacceptable, misinformed, and overreached opposition conclusion. Plan your litigation strategy and achieve the best resolution for your client with LISKE Accident and Injury Experts.
[1] Professional Safety Journal. July 2022. ASSP.