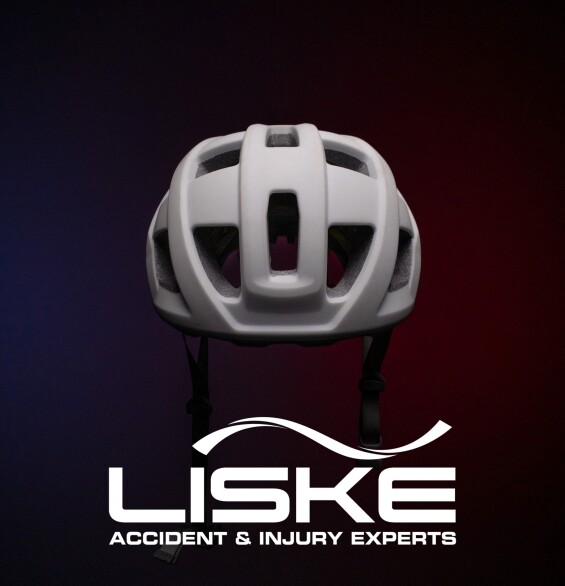 Did You Know? Bicycle Safety Helmet Tips
September 26th 2022
Did you know that bicycle trips make up only 1% of all trips in the United States? However, bicyclists account for more than 2% of people who die in a crash involving a motor vehicle [1-3].
It has been found that adults aged 55 to 69 have the highest bicycle death rates, while adolescents, teens, and young adults have the highest rates of bicycle-related injuries treated in emergency departments. Those aged 10-24 account for nearly one-third of all bicycle-related injuries seen in US emergency departments [3].
According to the US Centers for Disease Control and Prevention, some tips for helmet safety include the following [4]:
Start with the right size. Bring the bike rider when buying a new helmet. Be sure to measure the rider's head and check the helmet's sizing charts, as sizing will vary between different brands.
Get a good fit. The helmet should fit snugly all around the head, with no spaces between the foam and the rider's head. Be sure to avoid having the helmet too tight, as that can cause headaches. The side straps should make a 'V' shape under, and slightly in front of the bike rider's ears. The chin strap should be centered under the bike rider's chin and fit snugly.
Take care of the helmet. Check the helmet for damage. Clean the helmet regularly (do not soak any part of the helmet, put it close to high heat, or use strong cleaners). Do not let anyone sit on the helmet and store it in a room that does not get too hot or too cold. Do not decorate the helmet without first checking with the helmet manufacturer.
Look for the labels. Labels that have the date of manufacture are helpful in case the helmet is recalled. Labels that show the helmet is US Consumer Product Safety Commission (CPSC) certified indicate that the helmet has been tested for safety and meets standards.
A bicycle helmet should be replaced when it is damaged, or when it has been involved in a crash. Helmets are designed to protect the rider's brain and head from one serious impact, such as a fall onto the pavement. Although you may not be able to see damage to the helmet, the foam material inside the helmet will crush after impact, making the foam unable to protect the rider during subsequent impacts [4].
And remember, there is no such thing as a concussion-proof helmet, but a proper helmet can protect from serious brain or head injury [4].
Why LISKE?
LISKE is an established leader in the field of accident and injury reconstruction with over thirty years of customer trust. We are dedicated to providing a principled and unparalleled customer experience and continue to strive for excellence, acting with integrity, thoroughness, and accountability. The high-level approach we take to each assignment ensures that no element of causation is overlooked, and no stone is left unturned. Our multi-disciplined team of scientists, engineers, and ACTAR accredited reconstruction experts prepare a comprehensive, objective, science-based analysis of each accident, powered by next-generation technology. A LISKE accident and injury reconstruction provides a foundational pillar you can count on, whether as a building block to causation, or in the rebuttal to an unacceptable, misinformed, and overreached opposition conclusion. Plan your litigation strategy and achieve the best resolution for your client with LISKE Accident and Injury Experts.
[1] Federal Highway Administration. 2017 National Household Travel Survey. Washington, DC: US Department of Transportation; 2017. Available at: https://nhts.ornl.gov/person-tripsexternal icon. Accessed on 03/15/2022.
[2] National Highway Traffic Safety Administration. Traffic Safety Facts, 2019 data – bicyclists and other cyclists. Washington, DC: US Department of Transportation; 2021. (Publication no. DOT HS 813 197).
[3] Centers for Disease Control and Prevention. Web-based Injury Statistics Query and Reporting System (WISQARS). Atlanta, GA: Centers for Disease Control and Prevention, National Center for Injury Prevention and Control. Available at cdc.gov/injury/wisqars. Accessed on 03/15/2022.
[4] Centers for Disease Control and Prevention. Heads Up Helmet Fact Sheet. https://www.cdc.gov/headsup/pdfs/helmets/HeadsUp_HelmetFactSheet_Bike_508.pdf