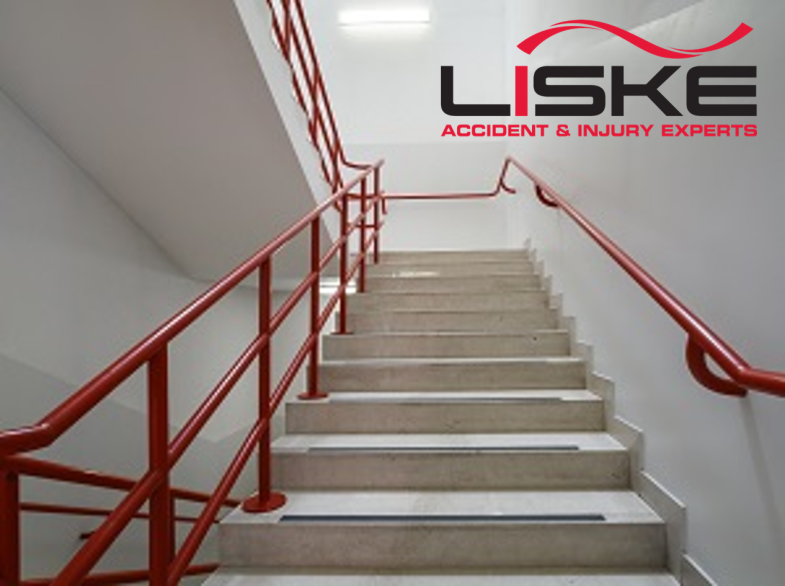 Building Code Compliance and Litigation
April 20th 2021
Building Code Compliance and Litigation
By Karl D. Henry, RA, ICC
Building codes are a part of regional law. The "Building Code" is a package of codes enforced throughout most regions. Each region has its own code, written with its particular circumstances of density and size in mind.
Each municipality, including towns, cities, and villages, is given the responsibility of code enforcement. The code enforcement official (CEO), who is an employee of the local municipality, oversees code enforcement, acting as a building inspector.
What Does the Code Cover?
The Building Code applies to the "construction, alteration, relocation, enlargement, replacement, repair, equipment, use and occupancy, location, maintenance, removal, and demolition of every building or structure or any appurtenances connected or attached to such building or structures"[1] .
The purpose of New York's code is "to establish the minimum requirements to provide a reasonable level of safety, public health, and general welfare through structural strength, means of egress facilities, stability, sanitation, adequate light and ventilation, energy conservation, and safety to life and property from fire, explosion, and other hazards, and to provide a reasonable level of safety to fire fighters and emergency responders during emergency operations" 1.
The Building Code itself is composed of 35 chapters that address a multiplicity of building systems and materials.
Based on use and occupancy classifications, as well as types of construction, the permissible height and area of a building are derived.
Within the allowable areas, fire-resistance-rated construction (primarily floors and walls) is used to segregate space based upon its use for fire-safety reasons.
Interior finishes (walls, ceilings, and floors) are regulated according to their flammability and how much smoke they typically produce during a fire.
Fire-protection systems are addressed in a separate chapter. These systems include sprinklers and standpipes, as well as fire and smoke alarms.
One critical chapter, in Mr. Henry's opinion, relates to means of egress. The law mandates a safe means of egress from any point in a building. The means of egress can involve a combination of corridors, doors, stairs, and ramps leading to an exit discharge that leads to the street or other open public space.
Accessibility
Also included in the code are accessibility standards. These are standards that ensure accessibility to people with physical disabilities. They are derived from, but not the same as, the federal Americans with Disabilities Act (ADA), which applies to buildings primarily involving federal funds in their construction or use.
An entire chapter of the New York Building Code is dedicated to the interior environment. Areas of concern include ventilation, temperature control, lighting, sound transmission, and interior space dimensions.
There are several chapters regulating the structural design of buildings. These chapters cover soils and foundation design and special inspections or tests, as well as standard design. Standard design includes such things as the effects of live and dead loads, wind, snow, and soil loads.
Zoning Ordinances and Other Codes
Zoning ordinances regulate the use of buildings and land based upon their location on a zoning map. These ordinances are adopted locally rather than by the state.
Zoning ordinances serve to promote the health, safety, and general welfare of a community by regulating buildings and land in their height, bulk, and location; the areas of yards and courts; the density of population; and the intensity of land use and buildings.
New York's Building Code is actually a subset of the Uniform Fire Prevention and Building Code of New York State.
Other New York codes under the "uniform" heading are the Existing Building Code, Fuel Gas Code, Mechanical Code, Plumbing Code, Property Maintenance Code, Fire Prevention Code, and Energy Conservation Construction Code.
There is no Electrical Code per se, as New York has adopted, under the Building Code, NFPA 70, otherwise known as the National Electrical Code.
The Residential Code of New York State is a separate building code specific to one and two-family homes and townhouses.
Compliance Check
As an expert witness, the first thing Mr. Henry focuses on in the examination of a building is the compliance of that building with the Building Code.
Mistakes can be made. Sometimes code interpretations become out-dated. The CEO also can miss things because he or she was not there that day. Owners make changes, not always obtaining a building permit beforehand.
It is important to understand that the Building Code is the law. All buildings are required to be in compliance with the appropriate edition of the code at all times.
Any building involved with litigation should first be examined for code compliance.
Karl D. Henry is a building code specialist at LISKE Accident & Injury Experts, a practicing licensed Architect in New York and Pennsylvania, and a member of the International Code Council. Mr. Henry may be reached at experts@liskeforensics.com.
This blog was originally published in the Buffalo Law Journal on May 24, 2007.
Premise Liability Assessments | Human Factors Experts
---
[1]https://www.dos.ny.gov/dcea/pdf/pdf/2020%20EBCNYS%20November%202019.pdf#:~:text=2020%20EXISTING%20BUILDING%20CODE%20OF%20NEW%20YORK%20STATE,to%20existing%20buildings.%20A%20large%20number%20of%20existing